It is with great honor to invite you to
Ben De La Vega's
Twenty Seventh Annual Black & White Ball
"New York/New York"
Friday, October 18th, 2019
7:00 p.m. - 11:45 p.m.
The Clubs of Prestonwood
The Creek Clubhouse
15909 Preston Rd, Dallas TX

Cost: $140 per person
Spectacular Performances by:
Francesco & Sabrina Bertini and Hugo Patyn & Celina Rotundo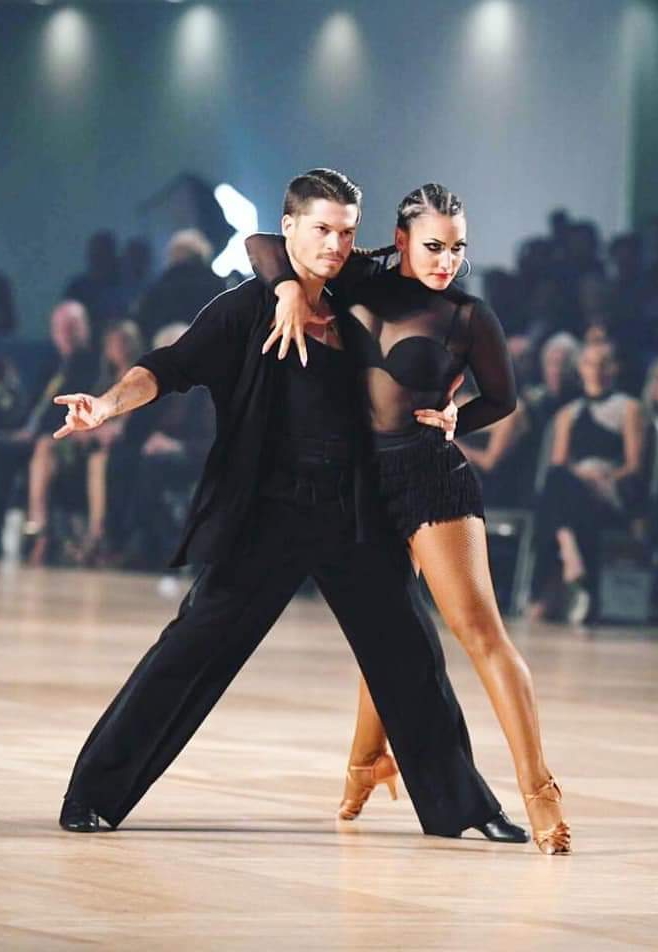 Francesco & Sabrina Bertin
Professional Latin
USDC rising star champions
Ohio State Ball show dance champions
2 rising star professional Blackpool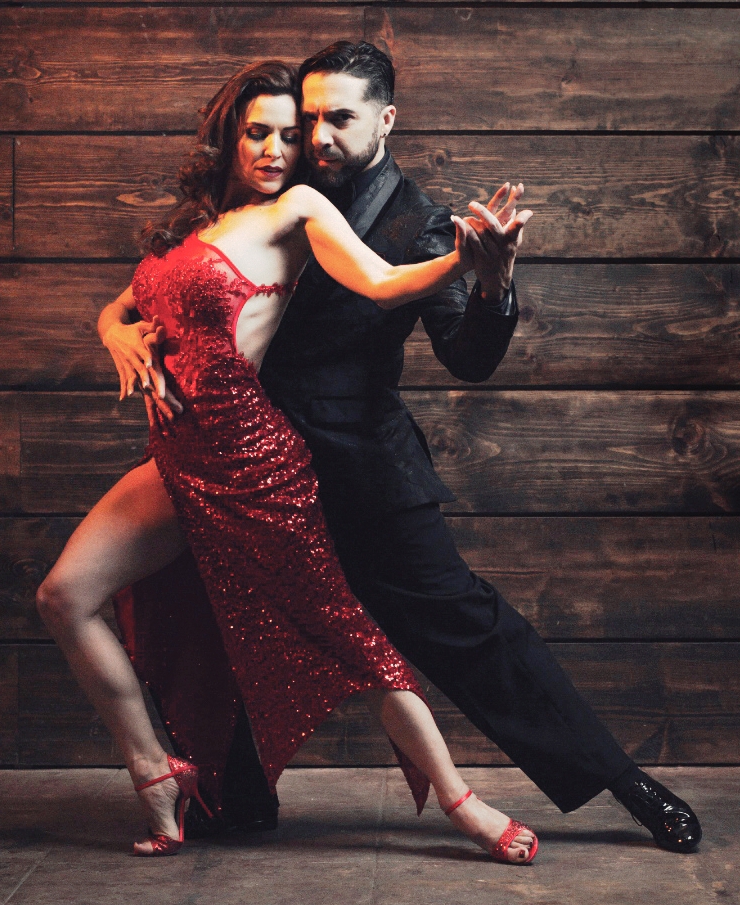 Hugo Patyn & Celina Rotundo
Celina Rotundo and Hugo Patyn are Argentine Tango dancers, masters, and choreographers who dazzle the world, both on stage and in every class or workshop they teach. They possess an especially particular connection and style, making them first class dancers with an extensive dance background. They have danced in diverse places of the world, presenting challenging, intense and sensual choreographies with history. As instructors, they have initiated and inspired hundreds of students around the world.
With a career of more than 20 years, they have danced, choreographed and directed several shows including "TANGO AND FIRE", "TANGO BUENOS AIRES", "EMPORIO TANGO", "CABARET TANGO", "TANGO JOVEN", "SUPER TANGO", "EVOLUTION TANGO", "FOREVER TANGO", "RISAS Y TANGO", "FOLLIES BERGERE", "ALMA DE TANGO", "TANGO ESPIRITU III", "PASION DE TANGO", "EL CORAZON DEL TANGO", "TANGO DREAMS", "FUSION TANGO", "I TANGO", "BIEN ARGENTINO", "MILONGUERA", which have been presented in different places of the world such as the United States, Canada, Greece, Taiwan, Israel, Japan, Peru, Spain, Italy , Bermuda, Chile, Indonesia, Korea, and Portugal, among others.
Hugo and Celina are fantastic instructors of Argentine Tango. They teach classes and intensive seminars in different places of Argentina and the world. Some of which have been: CITA 2010, MYSTERY TANGO, TANGO FESTIVAL OF MAR DEL PLATA, TANGO FESTIVAL IN MALAGA, etc ...
They have traveled on their annual tours in different cities helping initiate new communities and collaborating in the evolution of Argentine Tango. Together they run their school in Argentina, in which they teach social and stage tango to children from 5 years old, up to adults, as well as differently-abled people. They also give monthly body training seminars and host a largely attended milonga there.
Both have had extensive artistic training from an early age in Ballet, Argentine Folklore, Music, Flamenco and Figure Skating. When Tango finally entered their lives, they had the influence of great mentors such as Osvaldo Zotto, Gloria & Eduardo Arquimbau, Nito & Elba and Pedro Monteleones, among others.
They lead an Argentine Tango Company that has participated in grand events in several places around the globe, receiving the best ratings after each presentation. With its own character and of an incomparable aesthetic, the Company recreates fantastic scenes and moments of the Argentine Tango. With fantastic costumes and unique skills, they embody musicality, and choreographies that cause the audience to fall in love with each presentation.
Their Company has appeared in various shows in the world such as;
2009, 2010 - EMPORIO TANGO - MEXICO & ARGENTINA
2010 - MORA GODOY TANGO SHOW - CHINA
2010, 2011, 2012 - CABARET TANGO - ARGENTINA
2011 - EVOLUTION TANGO - USA
2012 - EVOLUTION TANGO - USA & GUATEMALA
2012, 2013 - 1ST. TANGO ARGENTINE CAMPANA FESTIVAL - ARGENTINA
2013 - BLACK AND WHITE BALL - DALLAS USA
2013 - FROM PARIS TO BUENOS AIRES - ARGENTINA
2013 - ENTRE BORGES & PIAZZOLLA - ARGENTINA
2013 - CARLOS GARDEL 79 YEARS OLD - ARGENTINA
2014 - TWIST SHOW - OK USA
2014 - 2D. TANGO ARGENTINE CAMPANA FESTIVAL - ARGENTINA
2014, 2015, 2016 - PROVINCIAL FESTIVAL OF TANGO ZARATE - ARGENTINA
2014, 2016 - TEACHERS OF THE TANGO - ARGENTINA
2015 - TANGO JOVEN - ARGENTINA
2015 - FESTIVAL NACIONAL DE MUSICA POPULAR BARADERO - ARGENTINA
2016 - SHADES OF TANGO DALLAS - USA
2016 - TANGO MALAGA FESTIVAL - SPAIN
2016 - WE ARE TANGO - ARGENTINA
2017 - GRICEL, STORIES OF A LOVE - ARGENTINA
2017 - CARLOS GARDEL, THE OTHER HISTORY - ARGENTINA
Music by: Linda Petty & The Main Event Big Band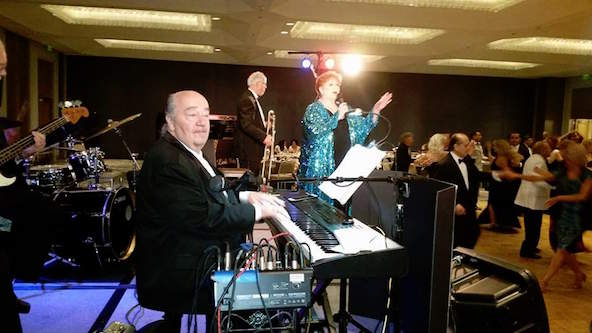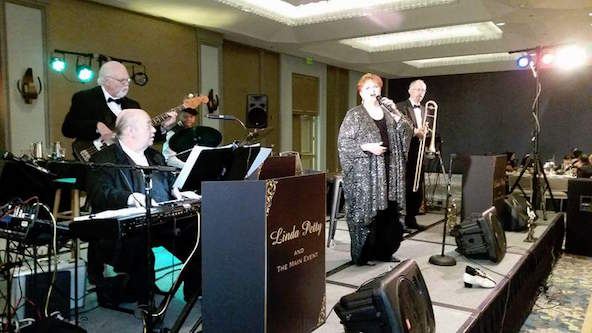 Cash Bar: 7:00 p.m.
Ballroom doors open: 7:30 p.m.
Dinner: 7:45 p.m.
Professional Shows: 8:45 & 9:30 p.m.

Attire: Gentlemen: Black Tie/Tuxedo
Ladies: Formal

Tickets at Will Call, Table Assignments,
Dance Hosts for Unescorted Ladies

NO TICKETS WILL BE SOLD AT THE DOOR.

FIRST COME, FIRST SERVE
Print Mail-in Form
Print Registration Flyer